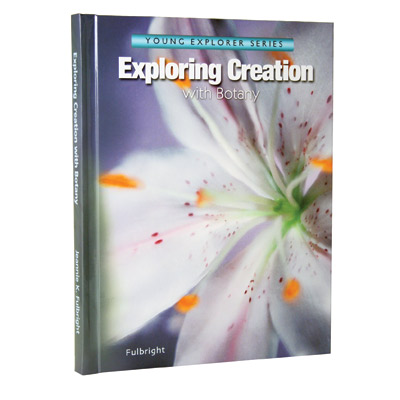 .
I know this series is billed as for elementary kids, but my rising 5th and 7th graders did it independently and loved it!
As science flunkies (we start, we stop, we don't accomplish much) we hadn't completed much, if any formal elementary science. They began this book in late May and I set them a schedule of one chapter per week. They did the reading on their own and discussed questions and completed experiments together. I required them to each keep a notebook of vocabulary and other notes (more for the older child). My younger child, who enjoys art, loved the drawing projects. For my older dd, it was a good introduction to taking notes and reading a text in preparation for high school.
They learned SO MUCH (and not just because they had had little previous science!) My younger dd, especially, still, a year later uses the technical terms she learned in this book, referring to monocots and dicots and intelligently discussing fungi.
They have since moved on to other books in the series, completing them in the same way. I think this is a great series for independent learning for older students.

Sandwich in WI