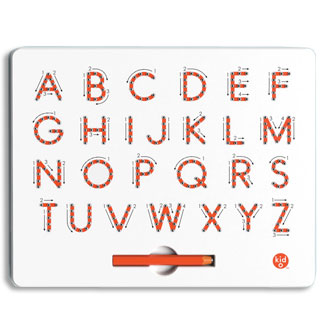 Great for learning handwriting
The Magnatab is fun to use. Yes, I'm an adult and yes, I can write letters. But, there is just something about those little balls popping up when you trace the letters.
Ok, I really purchased this along with the lowercase and numbers Magnatab for my son with Down syndrome. He also likes watching the little balls make the letter or number when he traces it.
These are great for special needs children or stress relief for mom.

Michelle S.
from Defiance, OH