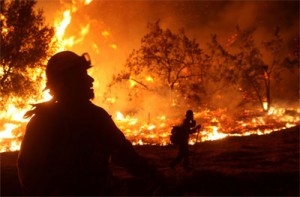 Photo by (Justin Sullivan/Getty Images) # viewed at Boston.com's BigPicture
Have you talked yet with your young homeschoolers about the dangers of playing with fire? Authorities have just determined that the California Station Fire was caused by arson!
Now is a great time to discuss the ramifications of careless use of fire with your homeschoolers!
Here are some phenomenal pictures of the current California fire, the Station Fire.