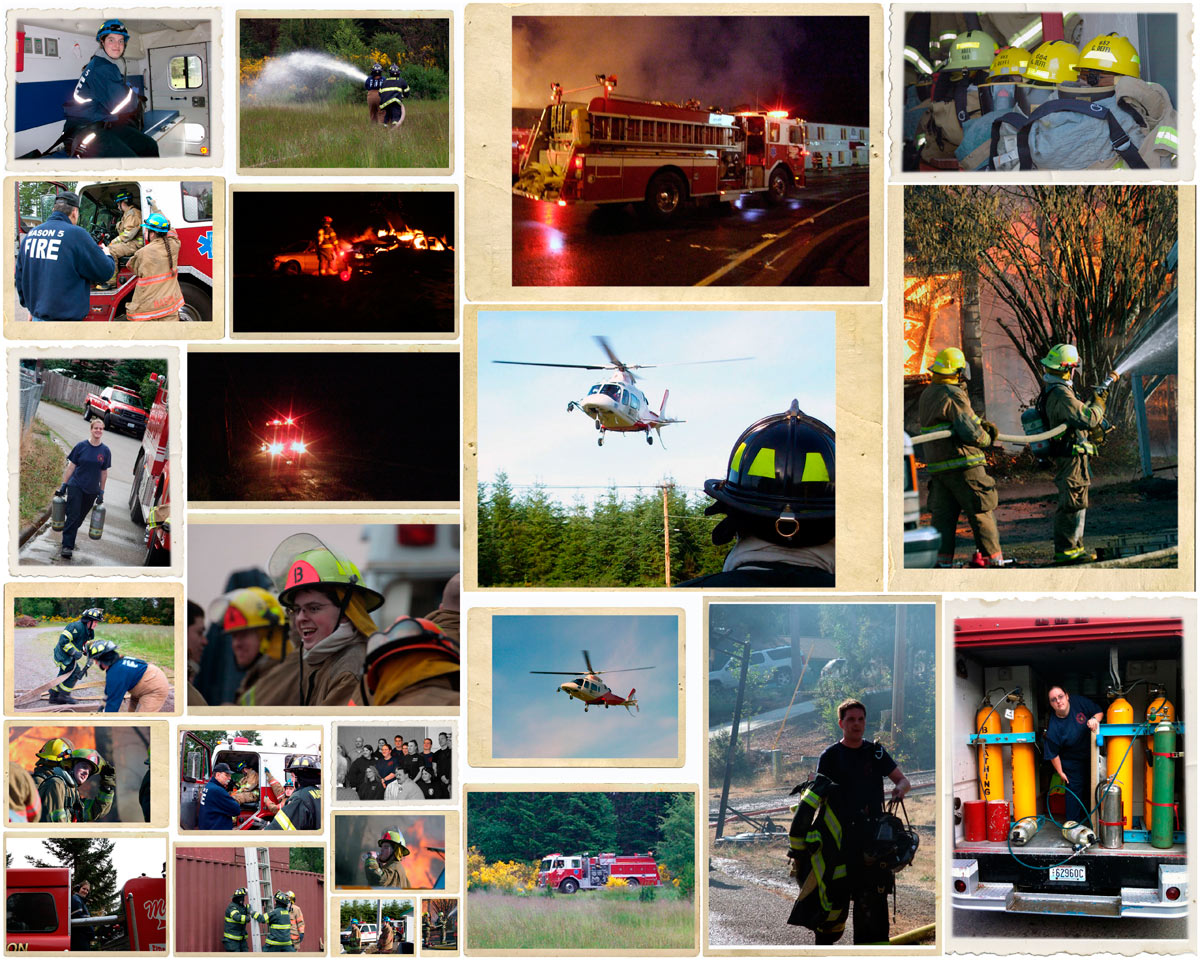 You may remember that Abel wanted to be a firefighter from toddlerhood. At age 18 he joined as a volunteer firefighter and soon was enrolled in classes and running calls. The more he did, the more he came home and talked about his experiences, and the more he tried to persuade us to join too. To make a long story short, two of my sisters and I joined the fire department in 2007, (Pearl wasn't old enough yet) and in the fall we began EMT class. Abel has since worked a couple summers as a temporary hire for the department, while my sisters and I are strictly volunteers, and love it that way.
Because we work for Timberdoodle, we often have the luxury of being able to respond from work when the alarm sounds. The work will still be waiting for us when we return, and we can simply pick up where we left off! Of course there are days when deadlines are pressing and pagers must be turned off, but more often than not, at least some of us will jump into our cars, drive to the station, and respond to assist the medics.
As you can imagine, it is a bit unusual to have four adult siblings responding together! I can't imagine being as close as we are today if it were not for the blessing of being homeschooled. Because we were home so much and actually learned to deal with issues as they came up, we enjoy working together and it is still a huge thrill for us when all four of us respond together. Another way homeschooling has blessed us is that we learned how to learn and we learned to love learning – particularly valuable in the ever-changing world of emergency medicine!
I still can't believe we actually get to drive ambulances and fire trucks, help at wrecks, transport patients… but that never would have happened if not for the flexibility we get here at Timberdoodle! All our coworkers put up with the alarms and speedy dashes out the door with patience and good humor.
About Today's Giveaway
Homeschool Movie Making is a lot of fun and a great gift, and where better to start than with an engaging manual (The Klutz Book Of Animation) and a Stikfas Emergency Response Team to begin your Stop Motion adventures. All you'll need to add is a camera of some sort – that inexpensive digital camera you already have laying around would be perfect.

Or read all about the giveaways here