Homeschooling your high schooler is a tremendous blessing and, for some families, overwhelming. Timberdoodle's Complete Curriculum kits for 9th-12th grade will make your job easier since you'll know that the basics are covered leaving you and your student free to be creative with electives and career-specific opportunities. We also put a huge emphasis on helping your high schooler become an effective independent learner. Whether they are college-bound or not we are confident that these kits will provide them an invaluable foundation. Also, don't forget that we are happy to customize each grade. For instance if you have a scholar who is gifted in science and wants to step it up, or a tenth grader who hasn't yet covered Algebra we will work with you to assemble the perfect kit for your family.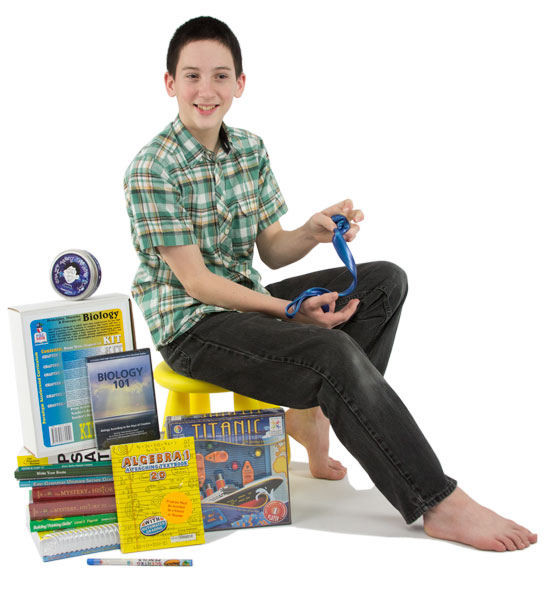 "I love it. Very complete. All subjects important to high school are covered. I must say very complete. I was surprised at how much there was. But it helps the student get a great overall 10th grade education. I will be back. And it is nice that they give you ideas as to how to complete it in one year. How much you should and need to do. Thank you for that help."
– Melinda Sharp of North Platte, NE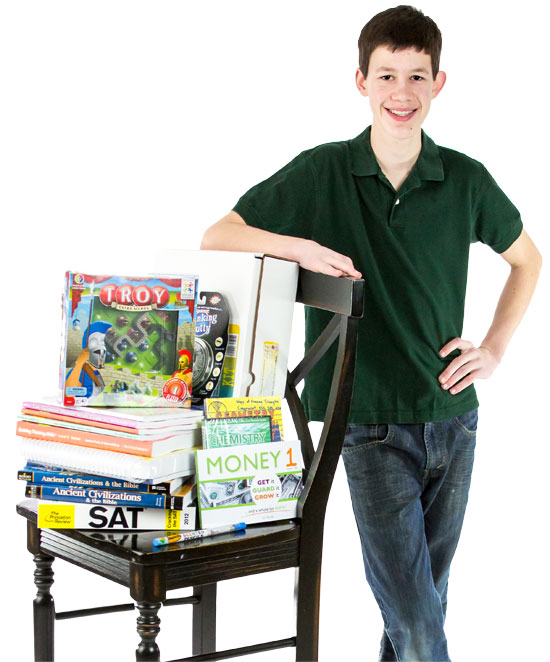 "We have homeschooled for 10 years, and as the years go by, adding different ages/grades, it has been challenging. I have to say that this year, I did not try piece together to make up our curriculum. Timberdoodle's Complete Package, was a blessing to our family as we are schooling 5, from 3 to 14 years old. We love their weekly schedules, my older children can do their own times and check off as they go. They are more free to work at their own pace. We have found Timberdoodle a true blessing this year, and much preasure off of the parent. Thank you Timberdoodle!!"
– Monica S. of Delaware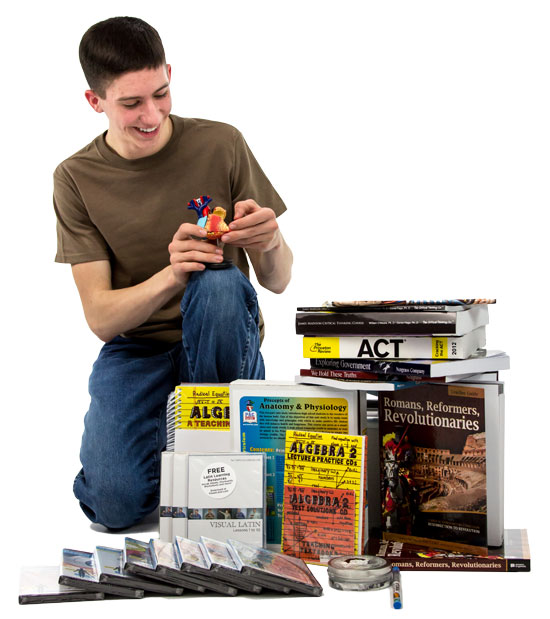 May We Give You Something?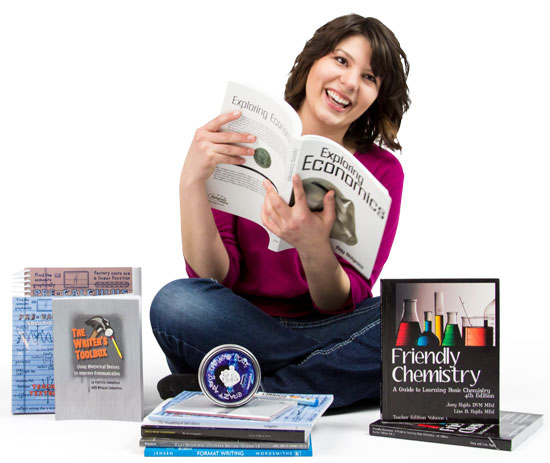 We like it!
"My 10th grader dove into this. He likes the independent working and tracks his own week's work with the provided list. It is Saturday and he is doing a math lesson!"
– Denise Rollick of Bozeman, MT

So What Do You Choose to Win, and Why?

Planning
High School 1 Year Planner
English/Language Arts
Easy Grammar Ultimate Grade 9
Write Your Roots workbook
Write Your Roots teacher's guide
Editor-in-Chief C1
Wordsmith Craftsman
Word Roots B2
Editor-in-Chief C2
Easy Grammar Ultimate Grade 10 Teacher's Guide
Easy Grammar Ultimate Grade 11 Teacher's Guide
Wordsmithy (Doug Wilson)
Visual Latin DVDs 1-3
Easy Grammar Ultimate Grade 12 Teacher's Guide
Jensen's Format Writing
Visual Latin DVDs 4-6
The Writer's Toolbox
Math
Teaching Textbooks Algebra 1 complete set
Teaching Textbooks Geometry Complete
Money 1
Teaching Textbooks Algebra 2 complete set
Teaching Textbooks Pre-Calculus Complete Set
Thinking Skills
Titanic (Smart Game)
Building Thinking Skills Book 3 Figural
Building Thinking Skills Book 3 Verbal
Troy (Smart Game)
James Madison Critical Thinking Course
The Argument Builder
Science
Principles, Theories & Precepts of Biology
Biology 101
Periodic Table (Illustrated) 1000-Piece Puzzle
Integrated Physics & Chemistry
Chemistry 101
3-D Heart Puzzle
Body of Evidence 8-DVD Set
Body of Evidence self-test book
Precepts of Anatomy & Physiology
Friendly Chemistry – A Guide to Learning Basic Chemistry
History
The Mystery of History Volume III reader
The Mystery of History Volume III companion guide
Ancient Civilizations & the Bible – Student Guide
Ancient Civilizations & the Bible – Resource Book
Romans, Reformers, Revolutionaries
Romans, Reformers, Revolutionaries – Resources
British History: Observations & Assessments from Early Cultures to Today
Civics & Economics
Exploring Government Curriculum Package
Exploring Economics
Study Helps
Cracking the PSAT/NMSQT 2012 Edition
Cracking the SAT 2012 Edition
Cracking the ACT
Thinking Putty
Smencil
And the Winner Is:
The High School winner is Linda Selby who chose Friendly Chemistry. Congratulations Linda, and thank you ALL for participating in our 2012 Curriculum Kit Giveaways!