Stop Motion Movie Making is a perfect summer activity for your restless ones, and not just because it keeps them busy and out of trouble either! Stop Motion requires planning, attention to detail, problem solving, storytelling and more. Young men who typically find those things difficult are captivated by Stop Motion Animation, and probably have no idea of all that they are learning and the character they are building as they plot out and execute their creations.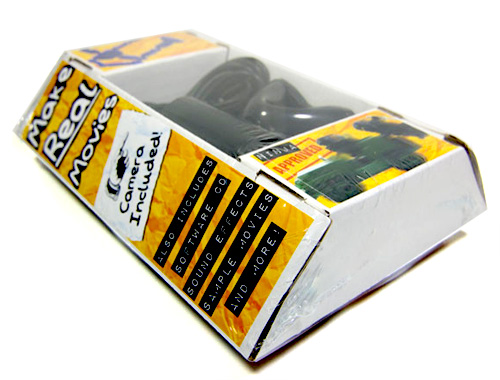 We've sold NR Productions' Stop Motion Kit for years, and judging by the sales and reviews, you've loved it as much as we have. This year we are excited to introduce Stop Motion Explosion, completely revised, updated and expanded to make it the most up to date and complete stop motion kit available at such a reasonable price. The Stopmotion Explosion Kit includes the Stopmotion Explosion Book, which explains all you need to know in a straightforward manner; and the CD, with a large collection of sound effects, all the basic software you need for Windows or Mac OS X computers, and a storyboard template. The kit also contains a specially selected Windows- and Mac OS X-compatible camera with 800×600 image resolution, quality optics with smooth manual focus down to 3cm, and full control of exposure, color, and white balance. As a bonus, the camera is also compatible with Skype and other video chatting applications.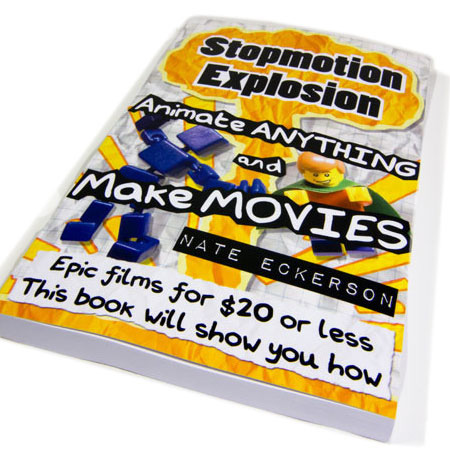 Enter The Drawing
To enter, simply answer this question: "How did you find out about Timberdoodle?" If you want extra entries, you can also use PunchTab. Out of all the comments and entries we receive, we will draw one name (courtesy of random.org) to win their very own Stop Motion Animation Explosion Kit. Winners must have a USA shipping address, see all the rules here. Drawing ends Monday, June 25th, at 10AM PST.