Apologia is a household name for most homeschoolers, and with good reason. But do you know the differences between the Apologia Elementary series and their more advanced titles? Do you know what order to do the Apologia Elementary titles in? Or perhaps you know exactly what you want, but its simply not in the budget this year? This post is for you!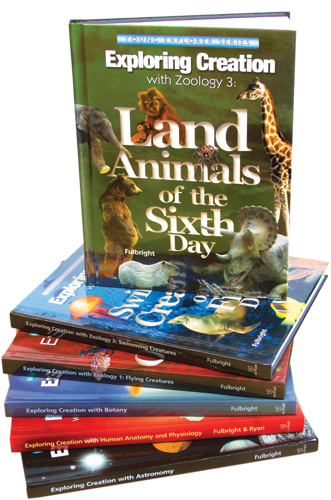 Apologia Young Explorer Elementary Science
When we decided to offer our customers a boxed curriculum, we knew that our eclectic approach to science needed a bit of fine-tuning, so we knew we needed Young Explorer, Jeannie Fulbright's elementary science program. Not only does this in-depth curriculum, with its gorgeous full-color pictures and captivating, God-exalting text, sparkle in comparison to the mainstream dry-bones science program, it utilizes what we believe is the most sensible method to teaching science, the immersion approach.
While other science programs, with their yearly superficial overviews, quickly become tedious as children encounter the repetitiveness of topic matters, the Young Explorer science immersion program will allow your family to enjoy the depth and riches that genuine science can give. Most home taught children who enjoy science are being taught with a science immersion program.
Because Apologia's Elementary program utilizes a combination of the Charlotte Mason and classical methods, you can count on each Young Explorer book to acknowledge the evidence of Creation, have easy-to-follow lessons that are self-contained, include hands-on activities, and support National Standards of Science. Recommended for ages six through twelve, but written with a fourth grader in mind, you may find that your older children will enjoy doing the coursework on their own, while younger, less confident readers will prefer parental involvement.
Although the author encourages you to select books based on topics and not grade level, if you pushed her to give you a recommendation you'd find she favors the following sequence due to the slightly increasing difficulty of the subject matter: Astronomy, Botany, Zoology 1: Flying Creatures, Zoology 2: Swimming Creatures, Zoology 3: Land Animals and Exploring Creation with Human Anatomy and Physiology.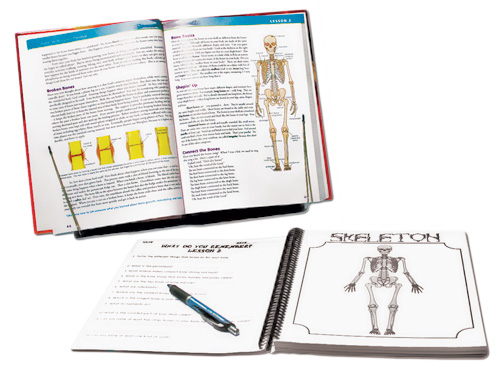 Supplementary Science Notebooking Journals
You don't need this book. Really! However, for some of you, it may be the most useful science supplement you can buy, and that is why we are excited to offer it.
So what is notebooking? Notebook keeping is simply a system for assisting your child to document what he has learned in each lesson. With the use of this book or even an ordinary 3-ring binder, your child will write out the highlights of each lesson. If your child doesn't enjoy writing, don't let that discourage either of you. The author of this book encourages you to have your child dictate his thoughts to you or illustrate them. Regardless of how you implement it, this approach helps your child to think through what he has learned, distill it down to its most basic level, and communicate it effectively. If he can't communicate it well, he probably doesn't really grasp it.
When it comes to what notebook you use, your options are as varied as your children. We suggest one of two approaches. The cheapest option is to visit your local discount store and pick up a 3-ring binder. Then, print out the PDF to use as starter pages, punch holes in them, and begin. For many (most?) of you, though, the time involved in a shopping trip, the cost of printing out forty-odd pages, and the effort of getting them all hole-punched and placed in order in the notebook is a bigger expenditure than simply purchasing a ready-to-use notebook. It is for your family that we offer this great tool.
Now Apologia Notebooking Journals are available in a new Junior edition as well. Junior is best suited for 1st-3rd grade students while the standard Notebooking Journal is designed for 4th-6th grade.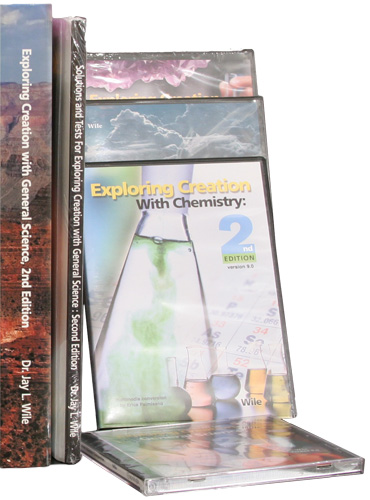 Apologia Advanced
This is the only portion of the Apologia series that we have reservations about. Yet we have no doubt that Apologia has been setting standards for science textbooks for years. In fact, if you have ever doubted the thoroughness of a science text, one glance at these large textbooks will allay all fears! If your child thrives on detailed explanations and lots of information, Apologia is a great place to start. The full color illustrations and written-for-homeschoolers text have immediate appeal. On closer look, the Christian worldview provides a solid foundation. I believe that a scientist who grasps the God of creation will have a tremendous head start as he moves onward into research and development, treating patients, or further study.
That said, these books are not for every student. They are massive, detailed and many require a fair amount of math. A student who does not yet excel at math or will be overwhelmed by the textbook format may lose their zeal for science if forced to proceed down this track. Instead, we suggest looking at the Paradigm Curriculum for a gentler approach that will feed their interest without overwhelming them. Advanced Apologia is perfect for the student who loves science and isn't scared by math. He or she may want to pursue a career in the field, proceed to college, or simply satisfy their thirst for knowledge. Many homeschool families have found these to be a cornerstone of their student's higher education and we are sure you'll find them a worthy investment.

Ready to Win?
To enter, simply tell us which book you want to win from the Apologia series. If you want extra entries, you can also use PunchTab. Out of all the comments and entries we receive, we will draw one name (courtesy of random.org) and award them the book they picked. Winners must have a USA shipping address, see all the rules here. Drawing ends Monday, July 16th, at 10AM PST.