We believe that history and science are best studied as a family, especially in the elementary grades. Not only will it promote family unity, but it will also take pressure off you since you don't need to teach multiple science programs or portions of history at the same time. On top of that you'll save money since you aren't purchasing science and history textbooks for every child every year. (You may still want each one to have their own workbook or notebook though.) Need help deciding which programs to go with? Here are some starter hints.
Science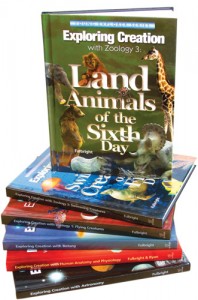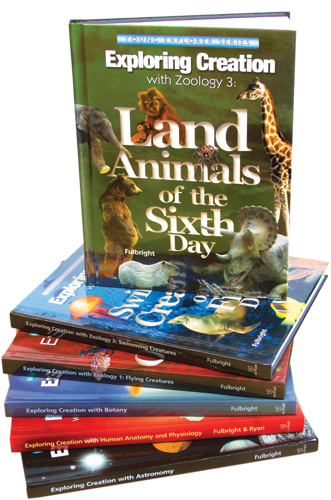 Apologia Elementary is suitable for grades 1-6, so just pick the subject that most interests you or your children: Astronomy, Botany, Zoology 1, Zoology 2, Zoology 3 or Anatomy & Physiology. Children in 1st and 2nd grade will want Jr. notebooks while 4th-6th graders will prefer the more advanced notebook. 3rd grade students are at a transitional age. We recommend the advanced notebook unless they are still a budding writer and would benefit from the increased spacing and decreased writing in the Jr notebooks.
For older students you can either have them work on their own science track or you can coordinate so that you are covering related subjects for the older and younger students. For instance using Anatomy & Physiology with your 1st-6th graders while your teenagers use Body of Evidence and Precepts of Anatomy & Physiology.
History
The first question is whether you would like to study USA history or world history this year.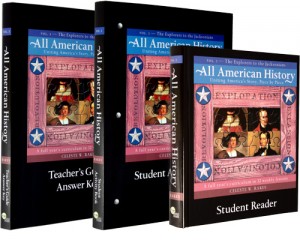 USA history is typically covered in our 5th-6th grade kits using All American History. It is recommended for 5th-8th grade but they now have a digital workbook/supplement available that includes pages for 1st-4th grade. It will be on our site soon.
We have 3 great options for world history: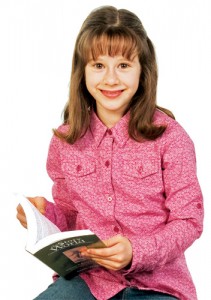 Story of the World is written for 1st-4th grade students in book one. Book 2 is for 2nd-5th, and so on. It is our most young-child friendly text, and we typically include it in 1st-4th grade kits. If you're looking to involve a young child, I'd pick this Story of the World.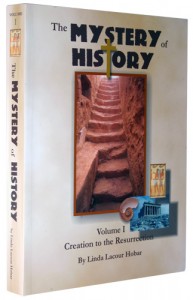 Mystery of History is my personal favorite of all three options. The text is engaging and Christ-centered. (Story of the World treats the Bible as one of many historical documents, which is something to discuss and not something to fear, but I prefer the straight-up Christ-centered approach of Mystery of History.) Best of all though, Mystery of History includes activity ideas for younger students, middle students and advanced students, which really broadens the scope of the text. If you are working with a wide range of ages, this is the series I'd use. The text itself is written at a 4th-8th grade reading level so it's not quite as ideal for a 1st-3rd grade student, but if you opt to read the lesson aloud it usually works well even for them.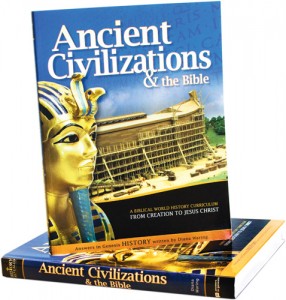 History Revealed is our newest addition, and quite simply the most versatile history program we've ever used. It includes many different types of activities from cooking to film making, music and much, much more. Because it allows so many options History Revealed is perfect for the older student or the one who find more traditional projects boring. It is also a little more confusing at first glance, simply because you have so very many options but is well worth the effort! Designed for 6th grade and up.
Want to Combine More?
I'd suggest you consider also doing spelling and geography as a family.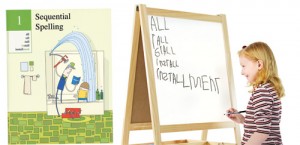 Sequential Spelling is broken down by levels not grades, so it is entirely suitable for the whole family (2nd grade and up) to start with book 1 and work your way through the series.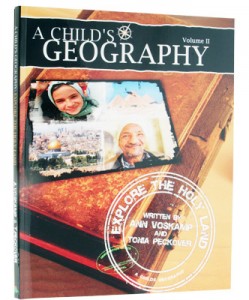 Daily Geography is included in 1st-6th grade curriculum kits but if you'd rather study geography together then take a look at Ann Voskamp's A Child's Geography. We love her practical family projects that could make geography one of the highlights of your year. Written for 1st-6th grade.
Now What?
I hope this is helpful whether you are assembling your own curriculum or buying from us. If you are ordering complete curriculum kits from us and want to make changes based on these recommendations simply drop us a line using the simple form here and let us know what grades you want, and which books you want for each subject if you've reached a decision. IE, "I'm looking to combine 1st, 3rd and 4th grade. Let's use Zoology 1 for science, Story of the World 1 for history, Sequential Spelling 1 and A Child's Geography." That will let us get back to you as fast as possible with a custom curriculum. If you still have questions or would simply like to discuss your options with someone don't hesitate to use the form to just let us know how we can help and the best way to contact you and we'll be in touch ASAP.