Already a Favorite
Out of all of our new Critical Thinking Press titles, Language Smarts is my favorite. If you've used and loved Mathematical Reasoning than you'll be delighted by the familiar, colorful pages and thinking-skills based approach.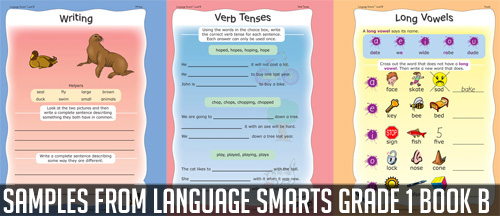 A Complete Curriculum or Invaluable Supplement
Language Smarts is specifically designed to be thorough enough to be a complete language arts curriculum, but unique enough to be a valuable supplement if your child is ready for more than they are getting from another approach.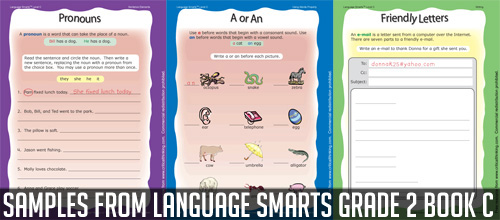 A Cheery Assortment Of Puzzles and More
Rhymes and riddles, editing activities, mind-benders, sequencing, writing… each Language Smarts page is brightly colored and contains enough white space to feel easily doable. With 316-336 pages per book, 1-2 pages a day will have your student completing the book within a school year. Don't be surprised though if they ask for more. To a child, the pages often seem more like fun puzzles than school work!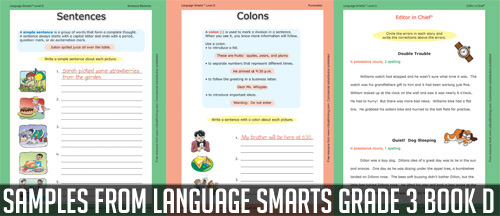 Ready to Win?
To enter, simply tell us which of these Language Smarts books you want to win. (Choose from grade 1, 2, or 3; and yes, it is totally acceptable to say that you have both 1st and 3rd grade students if you'd like to win either level.) If you want extra entries, you can also use PunchTab. Out of all the comments and entries we receive, we will draw one name (courtesy of random.org) for each grade and award them their own copy of the Language Smarts they picked. Winners must have a USA shipping address, see all the rules here. Drawing ended Monday, August 27th, at 10AM PST.
Winners Are:
Kira Branscum, Laura Johnson, and Rebecca Kvenvolden!