Prompted by an email asking for the difference between Living Sands and Bubber, here is our best description of those two, along with how they differ from Thinking Putty and Playdough.

Bubber is a dry, fluffy, soft, marshmallow-feeling substance made out of microscopic ceramic beads coated in a polymer. It takes imprints better than any other manipulative we sell and when compressed into a cylinder or cube (We love the castle mold set for this) can be cut cleanly with a knife or even sculpted. It also vacuums up rather than hardening into the carpet like playdough; a big plus since it is so fluffy and squeezy that it is easy for an over-eager artist to get carried away and spread it over a big area! Bubber leaves no residue on your hands, except for a slight color cast after extended play which easily washes away. Never dries out.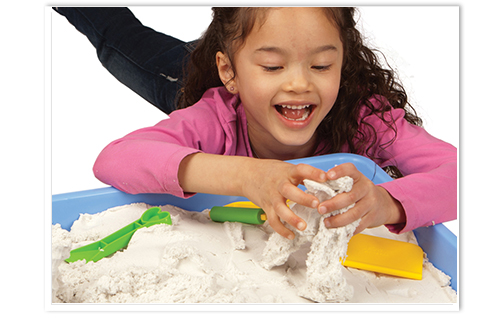 Living Sands is grainy, since it is made from real sand, but clings together like bread dough, but fluffier. It can be smoothed into roads and takes shapes very well, but has a more realistic gritty sand texture. Made from sand, crushed shells and mineral oil, (like baby oil, or those used in cosmetics) Living Sands will leave your hands free of residue, and feeling slightly lotioned. Dissolves in water, vacuums up, and the company recommends storing it in an open-to-air fashion for best results.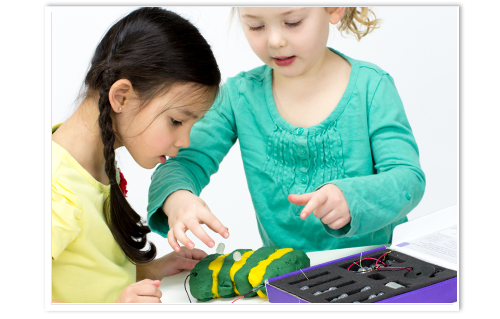 Compared to either of these, Playdough is much stickier, making for messy little fingers, and glob-covered furniture. And those of you who don't like the strong scent of Playdough will be relieved to know that both Bubber and Living Sands have relatively little scent, especially after they've been "released" from their packaging for a while. Since neither Bubber nor Living Sands dries out, your clean-up no longer has to be a nightmare and both are more cost effective in the long run since you aren't discarding forgotten or improperly sealed cartons. However, the home-made playdough used in the Squishy Circuits kit has some extremely unique properties that make it well worth the mess: one half of your dough will conduct electricity while the other half is resistant. This means that even your tiny ones can build working electrical circuits – how amazing! Just be ready for the mess…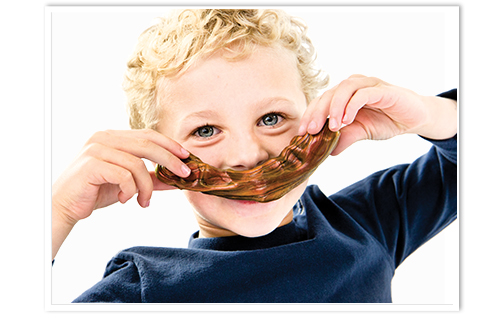 Thinking Putty is different from all three. Almost identical in texture to Silly Putty®, Thinking Putty is made here in the USA by an amazing company who makes a special effort to include disabled adults in their workforce. Thinking Putty holds together better than either Bubber or Living Sand, making it an ideal desk-top companion for students and office-workers alike. (In fact, Thinking Putty is on the desk of many in the Timberdoodle office!) Colors range from metallic to super-iridescent to colors that change as the putty warms up to even metallic varieties. Never dries out, but Thinking Putty does not clean up well out of fabric or carpet, which is its biggest negative. Rubbing alcohol will often clean the putty off but it's a real hassle, so we don't recommend that younger children play with Thinking Putty unsupervised.