Hi! My name is Melissa and I'm a homeschooling mom. My husband works for a large bank. We live in Milwaukee, Wisconsin.
Our sons are Dominic, 5, and Allen, 2. They are very active boys and keep us quite busy.
We enjoy exploring our local area.
My older son loves space. I love blogging and reading. My younger son loves pretending to be lions and tigers. My husband is teaching himself to code.
Our Morning:
Today is a Wednesday. My older son wakes up at 7:15 and comes into our room. About this time my husband leaves for work. We snuggle and talk until 7:30 when my alarm goes off.
We had cereal for breakfast and then after cleaning up the table, we all get dressed. Since it is summer, we aren't doing much homeschooling, but hopefully we will be playing some board games this afternoon.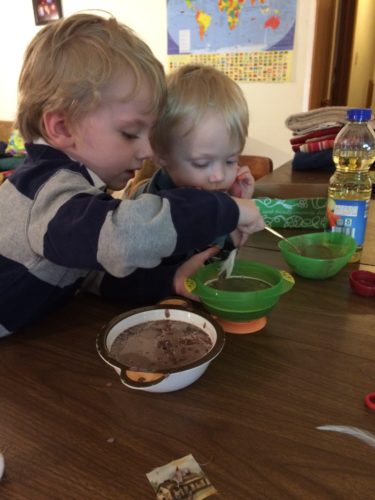 Our Afternoon:
We are about to have fish sticks for lunch and then it will be quiet time for my older son and nap time for my younger son.
I will use the quiet time to catch up on my e-mails or blog or sometimes, to watch Netflix while eating a snack.
After quiet time, we will probably play a board game.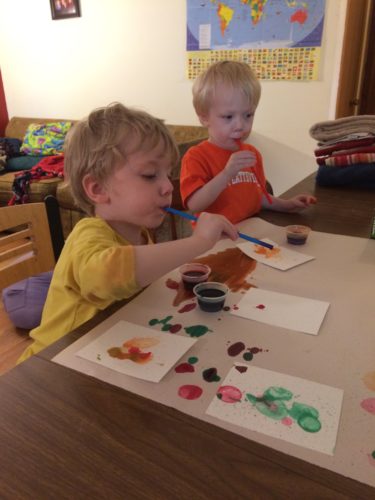 Our Evening:
For dinner, I like to try a new recipe. Tonight I'm trying one from an old cookbook from the '70s. The recipe is called Goup, which sounds disgusting but the ingredients are ground beef and cream of mushroom and noodles and seasonings, so not bad.
The high points were reading with my kids, but when my kids don't listen it, it is definitely a low point.
We will finish our day with a bedtime routine which consists of bath, then books, then tucking them in. Right now daddy is reading them The Lion, The Witch, and the Wardrobe.
Just for Fun:
We have a wonderful co-op that we're a part of. On co-op days, a lot less gets done, but that's okay because co-op is such a wonderful learning experience.
Follow Our Blog: