Hello! My name is Alicia and I am a homeschooling, stay at home mom. My husband, Dan, is a software engineer and works from home. We have two children, a son and daughter, Tristan and Malia.
Tristan is 8 and will be starting 3rd grade in the fall. This will be his third year using Timberdoodle. In his free time he enjoys parkour, soccer, and playing with friends.
Malia is 4 and will begin preschool at home this year. Her favorite things to do are drawing, singing and playing outside with her friends.
The final member of our family is our cat, Tiger. He was a wonderful addition to our family and is loved by anyone who meets him. That's our happy little family.
Our Morning:
I am fortunate that my school-aged son wakes up around 7:30 each morning, two whole hours before my daughter! This helps us on our school days. He gets that one-on-one learning without interruptions and I don't have the guilt of leaving my daughter to play on her own.
When my daughter wakes up we have breakfast together.
My son continues on with his independent work, primarily from Timberdoodle. When he finishes I help with anything left he may need help with.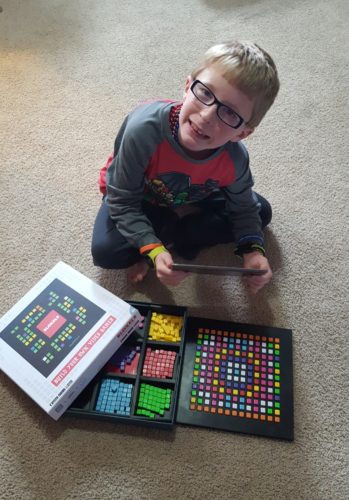 Our Afternoon:
Following schoolwork we have lunch, playtime, then chores together before dinner.
Today we had peanut butter and jelly for lunch along with play time at friends house! It was a great, hot water day along with searching for bugs.
Our Evening:
We are having pizza today for dinner, my daughter's favorite. She deserves it after her dreaded 4-year check-up and shots.
This will be a happy end to her day, followed by her evening walk and story time before bed.
Just for Fun:
Tristan's activities include parkour and soccer. Malia will begin dance this fall.
We are also in a play group, history group, and hopefully an art group and children's choir this fall! Our schedule is full, but my children love it and that is what is important!