Hi! I'm Desiree of Whidbey Island. We have a small farm with donkeys, horses, pigs, chickens. My husband is a Boeing manager, and my twin sons are 17.
Our Morning:
We get up around 6:00, feed the livestock, and have a quiet breakfast of apples and almond butter, pancakes, or oatmeal.
We usually start schoolwork around 9:00. While one boy works on writing/literature, the other one works with me on math. We do science and Bible study together.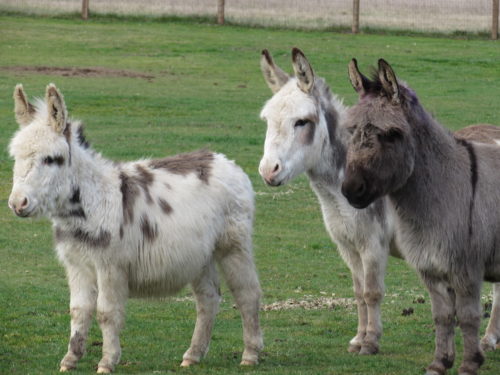 Our Afternoon:
We try to have most of the schoolwork done by 1:00 or 2:00, then have time for independent reading or projects, working with the animals, or horse riding.
Often in the spring and fall the boys work on other people's farms doing light construction, land clearing, wood chopping, etc. Other times, they'll spend time building out of Lego or playing airsoft with friends.
Our Evening:
Typically, the boys make a dessert (especially homemade pies) while I make dinner with local beef or our own pork. We always have dinner together as a family, then feed the livestock.
Afterwards, we might go to the beach, watch a movie, read, or spend time on our hobbies.
Just for Fun:
We are very active in 4-H. We've raised and competed with alpacas, horses, cattle, and swine, as well as been involved in the Teen Leadership club. Both boys also volunteer at a local ranch that provides horse- and cowboy-related activities for disabled children.