Hello! We are a family of five and we live in China.
Papa runs a camp business. Mama is teacher and kid manager. Yllana adores singing and animals and many other things. Leila is a sweet and feisty reservoir of music and dancing. And Mac digs all things sport and learning.
Our Morning:
On most days, Mama is up first to enjoy the quiet, get ready for the day and cook a healthy breakfast.
After breakfast we head to Papa's office for school, because some of our party go stir crazy being in the apartment all day.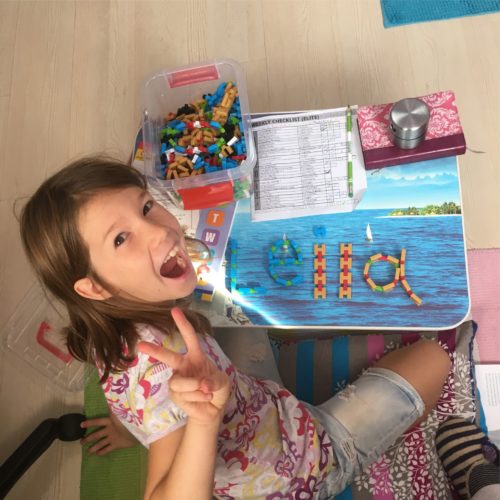 The girls are using a combo of Easy Peasy (an online curriculum) supplemented with lots of STEM and thinking games from Timberdoodle. Since the youngest loves bookwork, he is using the elite Kindergarten curriculum from Timberdoodle.
During and after school, we spend time helping with the business, and the girls are learning to cook dishes from around the world.
Our Afternoon:
In the afternoons, we do chores, grocery shop and wait for our neighbor friends to get home from school so the kids can all play outside.
Our Evening:
We usually cook a simple nutritious meal for dinner, and like to take a walk after cleaning up.
We often end the day with showers and a show (Discovery or BBC), and always finish in bed with a good read aloud- currently working through The Chronicles of Narnia.
Just for Fun:
For the upcoming year we are looking into Chinese classes at the local international school, along with Art/Music/PE.