Hey! My name is Stephanie and we are a homeschooling family. Our daughter and son, 10 and 7, are finishing up school this next week. Yay!! We also have a super energetic three-year-old who keeps us all on our toes! We love the flexibility of homeschool because we love going on adventures. We are so thankful learning can be done anywhere.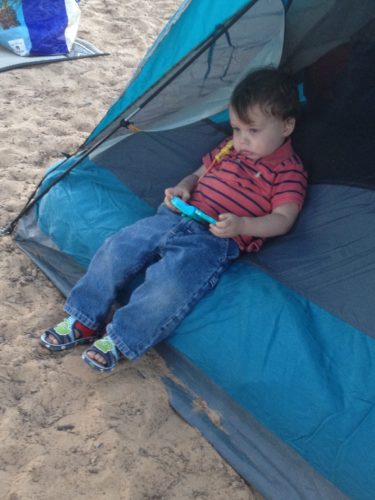 Our Morning:
After the kids eat breakfast, we do our Bible story.
Then, we do Spelling You See. If the toddler is quietly playing, I will read a book aloud or we do science or history. Afterwards, I assist my son with Math U See and reading.
While I prepare lunch, my daughter will do reading on her own and Teaching Textbooks Math
Our Afternoon:
After lunch, the toddler takes a nap. Sometimes, I rest, too, and the older kids have quiet play time. They also love to watch Youtube videos on legos.
We have a daily chore list and they do their chores during the afternoons, as well.
Three days a week, we go to the gym so Daddy and I can workout and the kids play at the playground or swim.
Our Evening:
We have family time in the evenings and watch TV or a movie together.
At bedtime, we pray and often play a game called "Animal Kingdom." The older kids pretend to be an animal who has just been born. I get to guess the animal and name it. The kids love this game!
Just for Fun:
We love camping, going to the beach, swimming, dance, and LEGOS!!