Hello! My name is Cindy and my favorite thing to do is spend time with family, read, and scrapbook.
My husband Jefferson works for the highway department, is the sweetest daddy, and he loves to build stuff out of wood when he has a spare moment.
Our oldest son Bryce, who just turned 17 just had his second foot reconstructive surgery due to CP but he doesn't let anything slow him down. He loves anything to do with history, science, and Lego's. He is also obsessed with anything Titanic!
Our youngest Blake is a very complex young man. He just recently turned 13. He has Joubert syndrome, mosaic Down syndrome, and Mitochondrial disorder. He doesn't talk, walk, crawl, and is 100% dependent on someone for everything. But he can light up a room with just a smile and has the silliest little personality.
Our favorite thing to do as a family is watching a movie late in the evening. It is just relaxing and a time to unwind.
We have enjoyed homeschooling and look forward to another fun year!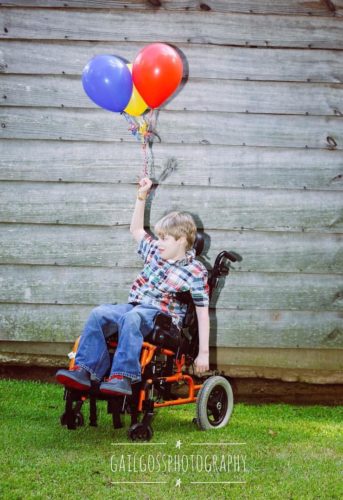 Our Morning:
The best part about homeschooling our boys has been the flexibility when scheduling our day.
Our oldest is an early bird. So when he wakes up usually around 7:00. He gets dressed and drinks a glass of chocolate milk every single morning and then the school work begins. We usually do a certain amount in each subject Monday through Thursday. We don't do school work on Fridays if we can help it. So I divide each subject up by the amount of days in our school year. That way I know how many pages need to be done each day so we can complete the course by the end of the school year. He is usually finished for the day by lunch time or not long after.
Our youngest is a night owl. So he sleeps in a little later. All of his school days are therapy based. We work a lot on fine motor, gross motor, and speech, but in a play setting. That way he is learning new things, but in a fun way.
One of our favorite spelling programs is the Sequential Spelling. Bryce has a speech problem and doesn't always sound his words out correctly. Which in the end made spelling a struggle for him. But once we started this program he has made leaps and bounds in this area and his reading has made a huge improvement because of it.
We also love the Christian Kids Science books. I am hoping to do the Christian based History this year.
Chores are usually done a little throughout the day. I think most days our boys teach us more than I ever teach them in a day.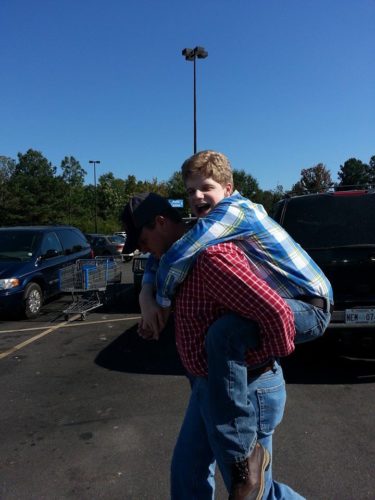 Our Afternoon:
We are in the process of building a special needs bathroom. So as soon as my husband comes in from his job we ate supper and he went to work on that. This has been our routine for a couple of months now. So we are hoping it gets finished soon. That way we can start enjoying a little more free time in the afternoon.
Bryce enjoyed building some Legos this evening and eating ice cream.
Blake enjoyed sitting on the couch with me while I looked through some magazines. He loves music, so we watched Snow White during that time. He loves when the dwarves are acting silly.
Our Evening:
Our suppers always consist of three totally different meals. Our kids are super picky.
My husband and I ate lemon pepper chicken, macaroni and cheese, and homemade biscuits. Bryce ate one of his favorites, which is pancakes with syrup. Blake can only eat very puréed foods because he doesn't chew anything. He ate cinnamon oatmeal and strawberry yogurt.
It has rained here for weeks now. So we have had to stay in the house a lot.
Around 9:00 we start getting ready for bedtime. Pajamas are put on, bedtime medicine is given, boys are tucked into bed.
And you may remember me saying Blake was a night owl. That is why I am still awake. But he has finally gone to sleep. Which means I will soon be following.
Just for Fun:
We love to go camping. It allows us to be able to get out of our comfort zone a little bit, but still maintain some of our daily routines which helps the boys.
The boys also play for a special baseball team during the summer called Diamond Dreams. I am not sure who enjoys it more, them or us.