Hey there! I am Sami, mother of 3 very different and exciting children. I am a homeschool mother and American Board Certified Haircolor Specialist.
Our fearless leader, father, and my husband provides for the family as a designer.
Our oldest son is 12 years old and will be our future zoologist, or professional Lego builder. He is always building and creating new scenes with his Lego characters.
Our oldest daughter is 4 years old. Her energy should be bottled and patented. She is always trying to help with cooking, cleaning, art projects, experiments, and taking care of her baby brother.
Our youngest son is 4 months old. His interests and hobbies include Mommy and anything to do with Mommy.
We love spending time as a family. Any activity together is fun.
Our Morning:
Our family is finishing up the school year with Timberdoodle's curriculum for 6th grade and Kindergarten. With a four month old around the days are really relaxed right now.
We start the day with breakfast and math.
Today is a special day, we spent the year learning about land animals from Apologia so we are going to the zoo to explore what we've learned.
First things first, packing a lunch to take with us. Our daughter cleans the fruit for the salad. Our son cleans and shreds the vegetables. I cook the meat with baby attached in the Moby wrap. We all fill the water bottles to stay hydrated on this 87 degree day. We all are dressed and ready to load the vehicle up, complete with stroller and all of the food.
Our Afternoon:
Once we arrive bathroom breaks are in order.
Next stop are the bears! Black bears, brown bears, and grizzly bears. My daughter's favorite animals at the zoo are the giraffes. My oldest son's favorite animals are the wolves. I love them all! My husband's favorite are the pretzels they sell.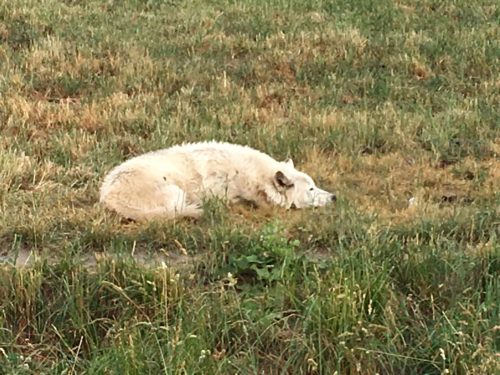 It usually takes us 4-5 hours to see the animals. This doesn't include all of the bathroom breaks and lunch in the picnic area. It only takes 5 minutes on the way home for everyone to fall asleep. I consider that a successful learning experience.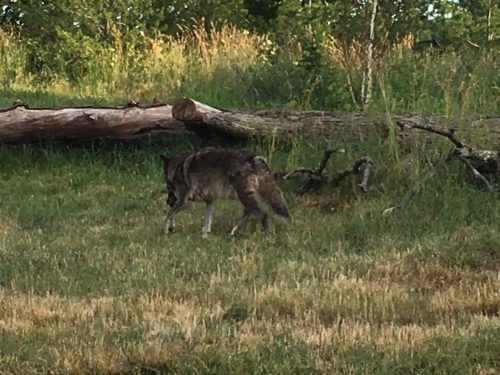 Our Evening:
With this stimulating day it can have an effect on our four-year-old's behavior. This also creates stress for our 4-month-old. So we keep the evening as tame and calm as possible.
We come home with food already cooked in the crock pot to make the evening easier. We all eat dinner discussing the highs of the day.
We end the evening with showers and prayer.
Just for Fun:
Since having our beautiful baby boy we have limited the extracurricular activities to one child per season. Our son played football in the fall. So our daughter did swimming in the spring.
The summer is reserved for family fun. Trips up north, hiking, putt-putt golf, anything we can all participate in.