Hi there! My name is Julie and I'm a homeschooling mommy and breast cancer survivor. My husband, Creston, is a doctor.
Reese is 9 and he loves helping his dad just to be with him. He also loves basketball and swimming.
Ana is 12. She too loves to swim and has two sweet bunnies as pets.
Lucas is 16. He is quiet and handsome, and he's a local high school swimming champion and water polo player.
Jesse is in college and aspires to be a doctor like his dad. He has broken many swimming records for his college this past season.
Finally, there's Aaron, he will soon begin his last year of college and plans to continue into Law School once his LSAT's are taken.
Our Morning:
I wake to the sound of the front door shutting. It's only 4:45 am, but Jesse is already out the door and on his way to early swim practice. We love that he decided stay close by for college.
I get 45 minutes of more sleep before Lucas needs to be woken up. He's slept through his alarm too many times for me to count on him to get up in time to get to his high school swimming practice. We are thankful for a homeschool-friendly school district that welcomes homeschooled athletes because my kids have a lot of energy and they love to swim!
By 7:30 am, Lucas is back home and our day has begun!
Breakfast is an on-your-own ordeal here. I am not a morning person, so in this house the exciting right of passage of a six-year-old is being taught how to make your own scrambled eggs.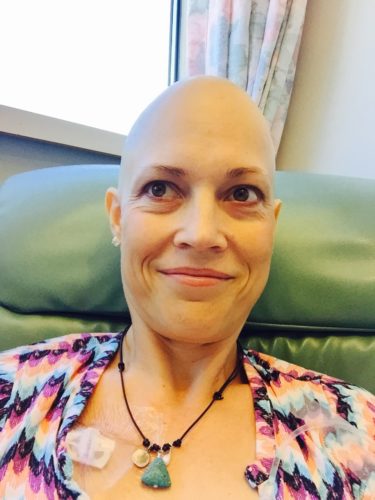 Because of Mommy's various cancer therapies, the homeschooling of Reese, Ana and Lucas is a combination of on-your-own here at home, meeting twice a week with a private tutor, and also meeting once per week with a local homeschooling co-op. Today is a math tutoring day, so we make sure all their Math U See homework is complete.
Our Afternoon:
In the afternoon, Lucas is on his own, preparing for his co-op classes. While academics is not really his thing, he doesn't seem to mind reading his Notgrass World History lessons or reading a classic novel that coordinates with it.
Reese and Ana join me in the kitchen to listen to couple of audio lessons from the Mystery of History. We often find ourselves working on lessons in chunks of time throughout the week vs. daily working on each subject with the exception of math and reading which must be done almost every day.
At 2:45 pm, Lucas must be taken back to the high school for evening practice, and by 5:00 Taxi-Mom is driving Ana and Reese to swim practice and getting Lucas. Thankfully they all practice at the local high school which is just minutes away.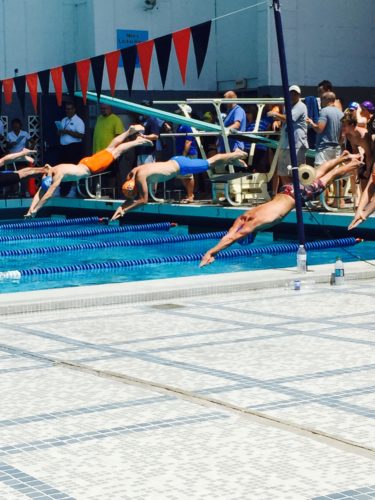 Our Evening:
During the winter swim season, we keep things simple. Dinner is ready for my swimmers when the arrive home from evening practice. Bags, towels, and personal items are either drying out or ready to go for the next day.
Tonight the littlest two work on a puzzle with me, while dad and Lucas catch a few minutes of a basketball game.
Bedtime naturally happens early when you rise early.
Just for Fun:
We love the flexibility of homeschooling. It allows us to passionately pursue whatever we want to do in that moment.
Swimming is our thing, but we also love to pour our time into a project or a pretend outfit that a "normal" schedule would never allow.
Endless doctor appointments for mom means that the kids are left on their own. That could mean some school work, but often it means lots of free time for pretend or free play, so I like to indulge them with critical thinking fun stuff from Timberdoodle like Laser Maze, Wedgits, Extreme Dot to Dot books and geography puzzles.