Hello. My name is Coraly. My husband and I have 3 gorgeous girls. Our 13-year-old loves art and volleyball. Our 12-year-old loves drama and basketball. Our 8-year-old loves math and swim team. We have a family dog who loves long walks and playing with the kids in the backyard.
We are also a licensed foster family and are in the beginning stages of reunifying our little guy with his family. Yes, this is hard, but golly, what a joy to see another family reunited!
Our Morning:
We are finishing up our school year. Our morning began at 7:00 with getting the little kids up and fed.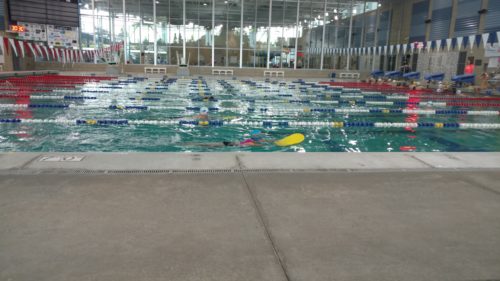 We walked out the door to the pool for first swim team practice.
We arrived back home and got our little guy fed and down for his morning nap.
The big girls settled down at the table and began the first of their standardized test. Our 8-year-old crawled into her fort and did her 1 hour of daily reading.
Our Afternoon:
We had lunch and now off to the park to burn off our frustration from the testing!
We typically don't have more than just math in the afternoon. We spend our afternoon pursuing our interest hobbies such as bike riding, reading, visiting friends.
Our Evening:
The high point of my day was watching my daughter rock the dolphin kick on swim team. The low was seeing my kids show such anxiety and stress over their test.
Just for Fun:
Each of our girls participates in sports. We are involved in our homeschool co-op. And we love our Monday night BSF Bible study.