Auston's Day
I am Auston. I am 10 and live with my mom, dad and sister (age 12).
My dad is retired and my mom was a florist, but now she works on a farm.
I am an expert in Minecraft and caring for my chickens.
My sister likes to read and take care of our cats.
My Morning:
I get up about 5:00 to eat breakfast, then I go back to bed for an hour or so before the rest of my family gets up.
I do some of my school work, but I like to take a lot of breaks to play Legos.
My Afternoon:
I make my own lunch, but today I had tamales that were already made because I had an orthodontist appointment today.
I do some chores in the afternoon but I don't like them. My mom worked from home for a while and my sister read books. My dad helped his friend work on a hay field.
My Evening:
We are having chicken and rice bowls for dinner tonight. Mom doesn't like to cook in the oven in the summer because it makes the house hot, so we use the slow cooker and set it outside on the deck.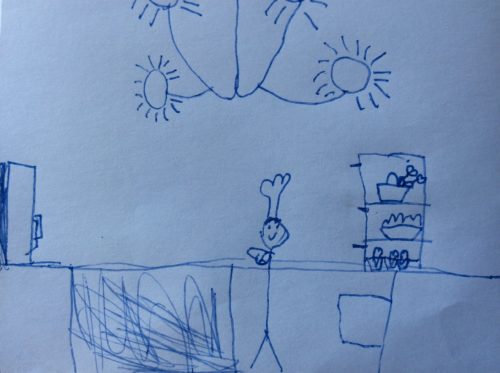 Sometimes I help cook dinner, scrambled eggs are my specialty but I like to cook everything. When we have exchange students, I like to learn to cook Chinese Thai food.
After dinner I will shower and play Minecraft for 30 minutes before bed.
Just for Fun:
In the fall, winter and spring, I go to AWANA and dance. Dance makes me tired and we have dinner a little later on those nights too.
In summer I go to camp two different times for a week, and we go swimming more in summer too.
Justice's Day
Hi, my name is Justice. I am 12 years old and love Timberdoodle.
My brother is 10 and likes Minecraft.
My mom has 3 jobs and takes care of us.
My dad is retired from the Marines and is home with us.
My Morning:
Most mornings I sleep until 9:00, then I like to read while I eat breakfast.
I do my chores and schoolwork then spend most of the day reading or playing with my brother.
Our Afternoon:
In the afternoon I like to eat leftovers for lunch.
I read a lot in the afternoons and go to dance (except in summer, there's no classes). I like to make things with loom bands and sometimes go to my friends house or ride my dad's quad.
Our Evening:
I eat dinner with my family and sometimes watch cooking shows before bed.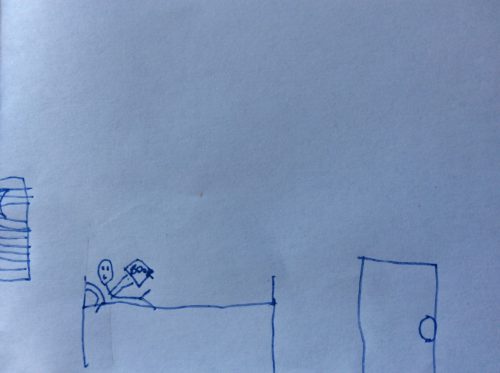 I go to bed about 9:00, but sometimes read until late!
Just for Fun:
We go to AWANA on Sundays and go to ballet in the fall, winter and spring.
We do summer reading at the library too, and go there every week for books. Sometimes I read the same books over again because they are so good!