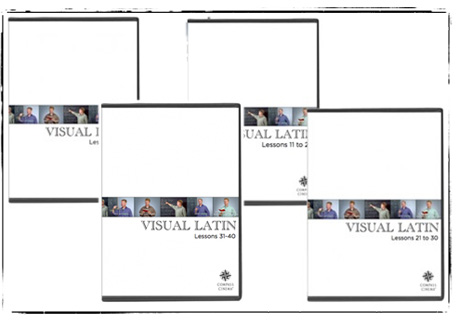 The Winner Receives
Visual Latin Complete Set, retail $120.00
Ages: 8+
Includes all 4 DVDs.

From Timberdoodle.com
Homeschool parents understand the edge that learning Latin will give to their children. But in the whirlwind of studying math, language arts, history and science, to say nothing of fixing nutritious meals and cleaning homes, Latin studies is one of the first things to go. Now it doesn't have to be. Introducing Visual Latin, the exciting combination of short vibrant videos and appealing exercises designed to teach your children Latin.  Read the rest of Timberdoodle's review here.
What Some of our Bloggers Thought:
From Because Mom Said
Who Won the Drawing?
The winner was: Diane Estrella
If you're trying to figure out the comments, the question we asked was What do you wish now that you had studied growing up?